About Us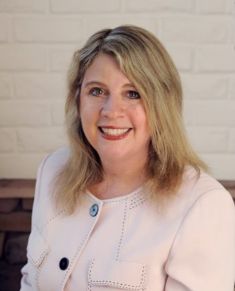 First Learn Your Business
Listen To Your Needs and Concerns
Partner With Your Existing Leadership Team
Implement Customized Strategies/Programs, Addressing Your Needs
Deliver Self-Sustaining Mechanisms i.e. "Train the Trainer"
Provide On-Going Support, Post Implementation
Sheri Stolp is a published author, speaker, coach, trainer, and founder of The Stolp Group, Inc. Encompassing 25+ years of human resources management experience within various Fortune 500 organizations, Sheri can best be described as a skillful and creative business partner, focused on providing customized solutions that help companies markedly improve their bottom line.
The Stolp Group's consulting strategies center around climate assessment utilization, executive onboarding, and specialty leader workshop facilitation. One of Sheri's greatest passions is to maintain union-free workforces, where she partners proactively with clients on developing and fostering respectful workplace cultures.
She has extensive experience in employee retention, turnover improvement plans, meeting facilitation, teambuilding, safety improvement plans and individual performance management. The Stolp Group offers clients many services including HR auditing, Sensitivity Training, Employee/Opinion Surveying, Climate Assessments, Onboarding Strategies, One-on-One Leader Coaching, Management Training and many other client-requested projects.
Sheri's credentials include earning a Masters in Business Administration (MBA) from Cardinal Stritch University, as well as a Bachelors in Business Administration (BBA) from the University of Wisconsin-Milwaukee. She is a member of SHRM and HRP, and is HR certified through HRCI. Being an adjunct professor for CSU's accelerated MBA program, Sheri also facilitates coursework in HR and Ethics Management at the master level. Additionally, she is a certified administrator for DDI, Lominger and Achieve Global and presents at various conferences and seminars throughout the U.S.
Sheri launched The Stolp Group to provide growth-oriented organizations with unparalleled strategic HR direction and support. Today, the organization services clients with 20-10,000 employees from around the globe, providing cost-effective, innovative HR solutions to fulfill your unique needs.
To always demonstrate good character and integrity in everything we do
To safeguard client confidential information
To render impartial, independent advice
To develop practical solutions/recommendations
To respect intellectual property rights of our clients
To care for each business as if it were our own